Frames & Mats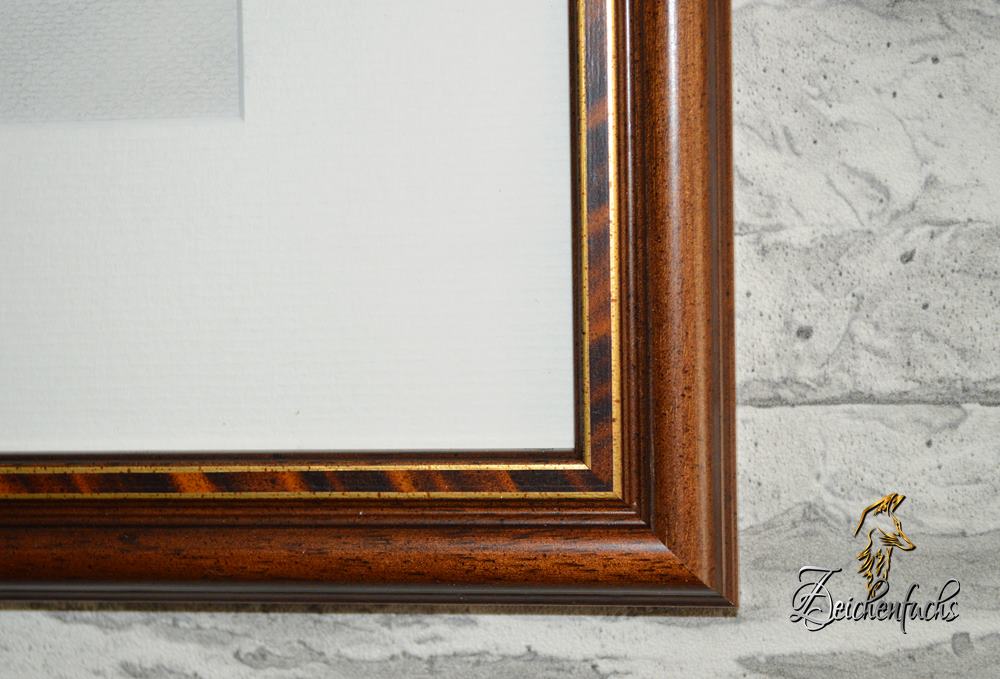 We are pleased to recommend a suitable frame and a frame-mat for your painting. Please contact us for futher information. Due to shipping conditions and high costs we cannot offer our frames or mats for customers outside the EU.
Do not forget a frame-mat for your artwork!
Mats are very important to enhance the impact of an artwork. They are also useful to protect the paper against aging effects e.g. yellowing.
Below is a table of possible frame sizes. The frame size corresponds to the outer dimension of the passe-partout. The inside dimension depends on the paper size. To prevent slippage of the drawing paper through the passe-partout window, the inside dimension should be at least 0.5 cm smaller on each side than the drawing paper.
| | | |
| --- | --- | --- |
| Size of frame | Size of painting | Inner Cut of Mat |
| 40,0 x 50,0 cm | DIN A3 (29,7 x 42,0 cm) | 28,7 x 41,0 cm |
| 50,0 x 70,0 cm | DIN A2 (42,0 x 59,4 cm) | 41,0 x 58,4 cm |
| 60,0 x 80,0 cm | DIN A2 (42,0 x 59,4 cm) | 41,0 x 58,4 cm |
| 70,0 x 100,0 cm | DIN A1 (59,4 x 84,0 cm) | 58,4 x 83,0 cm |